Lovely day here in Tignes. Some cloud settling in later and then a light dusting of snow forecast tomorrow. Temps as low as -5 this afternoon so wrap ip out there.
Suns now out and conditions are on point.
Parks are all in great shape...make the most of it...like the Royal Navy, ready for thier freestyle competition.
Get sendy....
Another great day out on the slopes, a chilly start at -7° and overcast, brightening up this afternoon with a high of 2°. We're looking forward to some fresh snow on Friday night.
Chilly....but not as cold as yesterday. Wrap up warm.
The snow has lost that squeaky, cold grip we had yesterday as it is a little warmer.
A little wind the higher you go - and you want lower light lenses for the rest of the day.
Ideal for a Boarder Cross race!!!!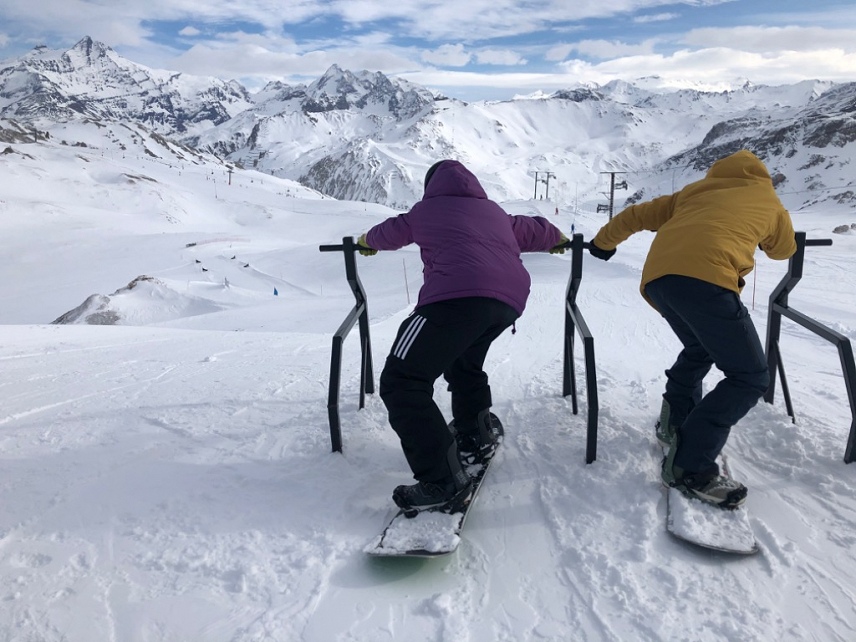 Please note all snow reports are the opinions of local instructors and guides and are open to interpretation. These snow reports are not the opinion of Tignes Spirit Rentals and we cannot be held responsible. Please check with local Piste Hors / Ski Patrol before heading off-piste and always take up to date avalanche equipment and know how to use it!